Athanasakeio Archaeological Museum of Volos
The Archaeological Museum of Volos, better known as the Athanasaki Archaeological Museum of Volos, is the central archaeological museum of the prefecture of Magnesia and at the same time one of the oldest museum institutions, built in neoclassical style, thanks to the donation of the expatriate Alexios Athanasakis with Origin from Portaria of Pelion. Administratively, the museum belongs to the 13th Ephorate of Prehistoric and Classical Antiquities of Volos, an official unit of the Ministry of Culture in everything related to the prehistoric and classical antiquities of the prefecture.
Athanasaki 1, Volos 382 22,
 2421 025285,
08:30 a.m. – 03:00 p.m.
For more information about the Athanasakeio Archaeological Museum of Volos click here.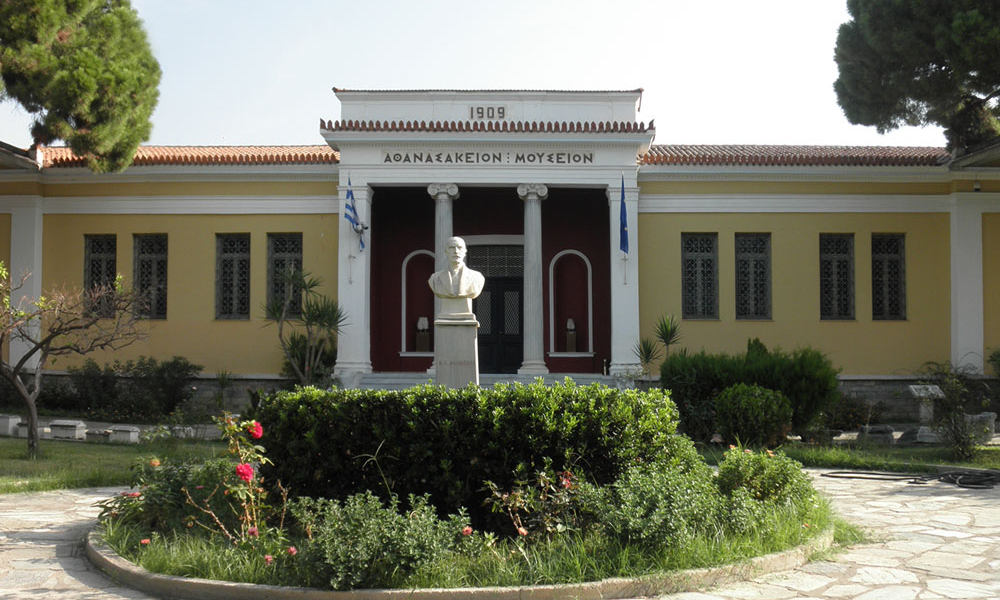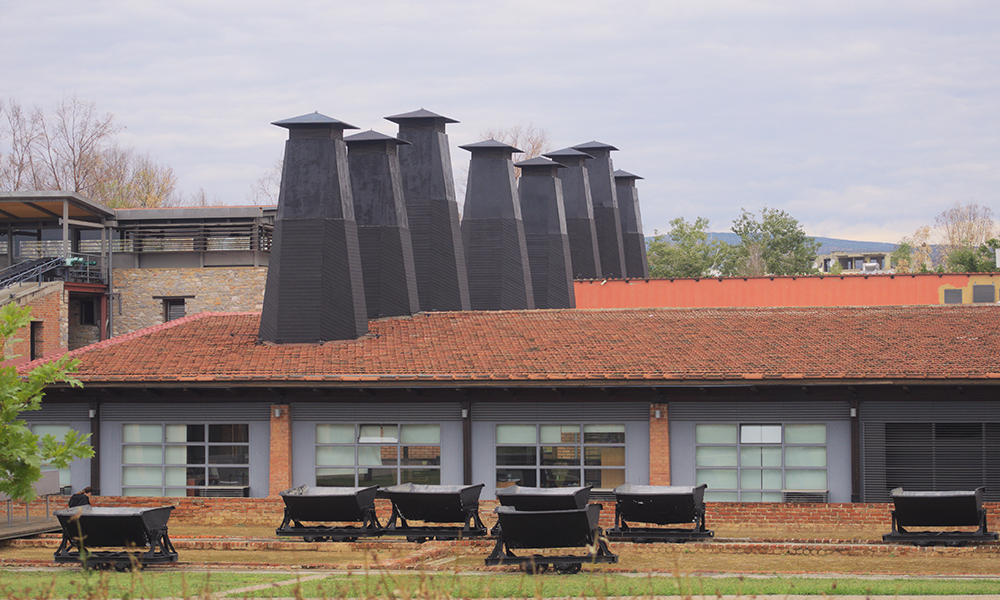 N. & S. Tsalapata Brick and Tile Museum
The N. & S. Tsalapatas Brick and Tile Museum in Volos, is a rare example of a surviving industrial complex in Greece. It belongs to the Network of Thematic Technological Museums of the Piraeus Group Cultural Foundation (PIOP). The museum aims to highlight the historical identity of the city of Volos and is a powerful museum pole. It contributes to the strengthening of the cultural reserve of the region of Thessaly, to the preservation and promotion of the industrial heritage as well as to the development of cultural tourism in the wider region of Magnesia.
South Gate, 38334, Volos 383 34,
Closes at 05:00,
2421 029844
Entomological Museum of Volos
Tens of thousands of insects from around the world as well as an extensive collection of butterflies.
Zachou 98, Volos 38333, 
2421048556, 6945296129, 
 entomologicalmuseum@gmail.com, 
For more information about the
Entomological Museum of Volos click here.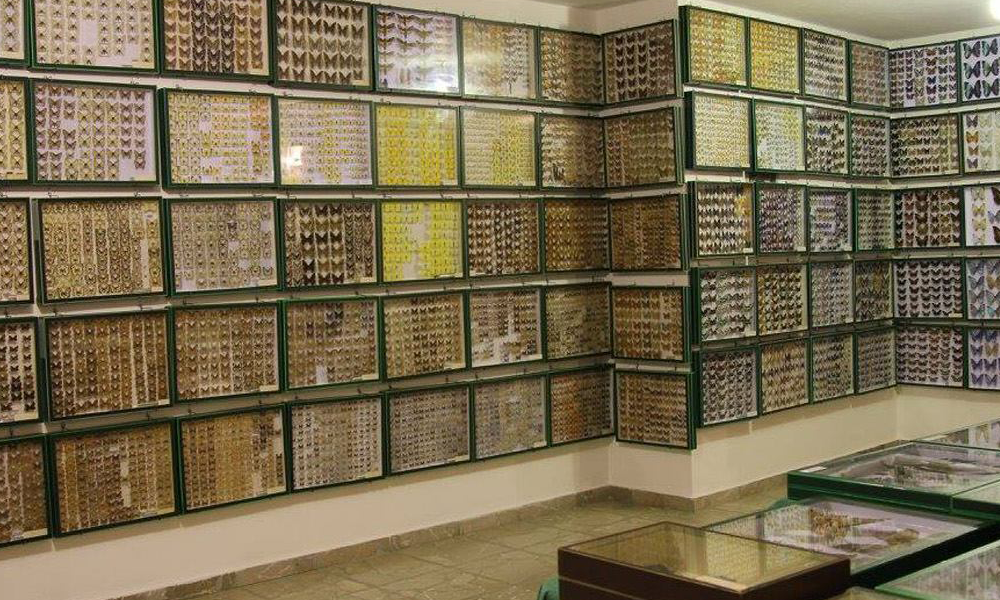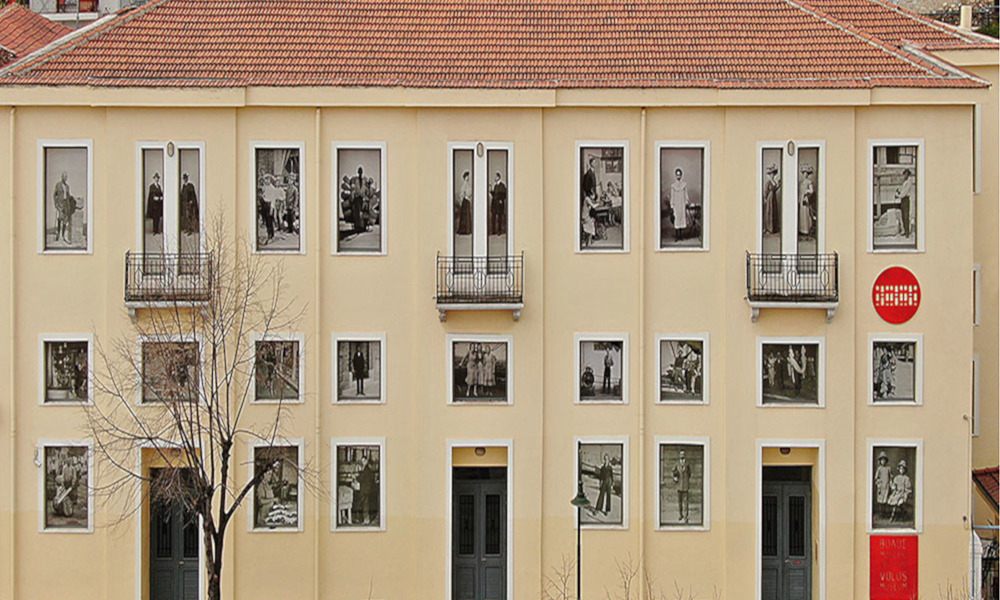 Volos City Museum
The Museum of the City of Volos is the first modern City Museum in Greece. It is located in Palia, at 17 Feron Street. It is housed in the building of the former Papandou tobacco warehouse, which was built around 1920. In the courtyard of the Museum, part of the eastern side of the wall of the castle of Palea is preserved.
Feron 17, Volos 383 34,
10:30 – 13:30, 18:30 – 21:30,
2421 029878
Byzantine Museum of Makrinitsa
Makrinitsa is a traditional settlement of the Municipality of Volos in the Region of Thessaly (Kallikratis program). Its population is 694 inhabitants according to the 2011 census, quite reduced compared to previous decades, although in recent years it has increased again. Most of its inhabitants are engaged in tourism businesses.
Unnamed Road, Makrinitsa 370 11,
Monday – Thursday: 10:00 a.m. – 16:00 p.m. , Friday: 10:00 – 18:00,
2428 090016, 6983670114,
 ekmakrinitsas@gmail.com,